The AHCP is comprised of ten toggle switches. These control:
MASTER ARM – Enables the arming of weapon systems
GUN/PAC – Enables the gun with or without Precision Attitude Control (PAC) Assist
LASER – Enables Laser
TARGETING POD (TGP) – Enables Targeting pod
ALT SCE – Selects the data source for altitude calculations
HUD MODE – Illumination colour based on day / night and HUD normal / standby modes.
CICU – Applies power to the Central Interface Control Unit (CICU) – Provides data input to the MFCDs and associated subsystems.
JTRS – Joint Tactical Radio System (JTRS) – enables power to Datalink system
IFFCC – Integrated Flight and Fire Control Computer (IFFCC) – controls power to IFFCC and HUD.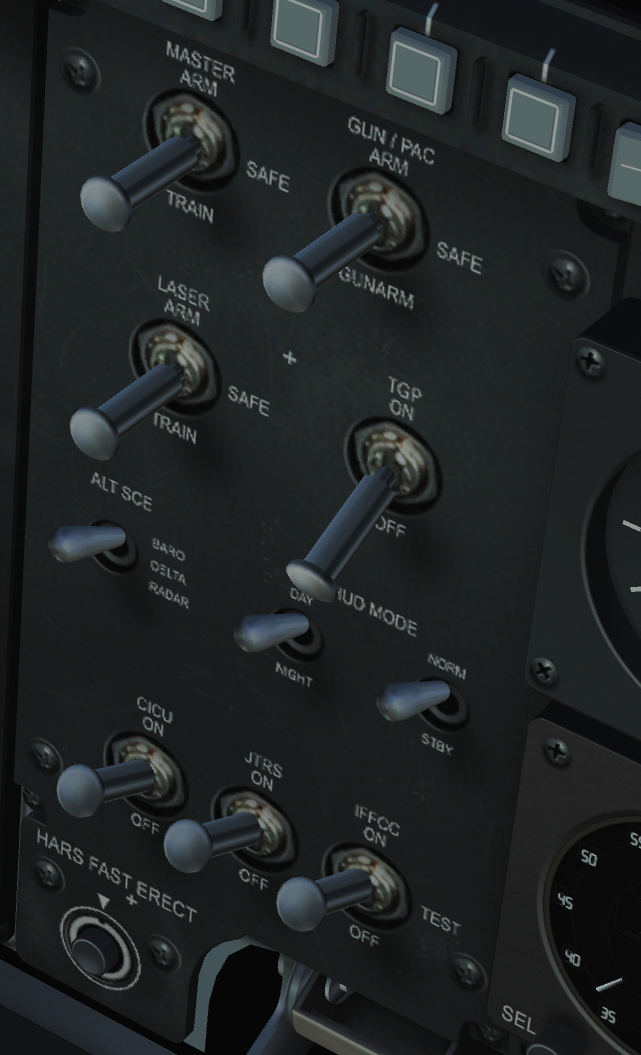 My plan was to build this panel (above) using real aircraft toggle switches. I sourced several Ex MOD Tornado panels. These were classed as unserviceable and not flight worthy. Several of those I sourced where damaged, however I was able to salvage the various toggle switches needed.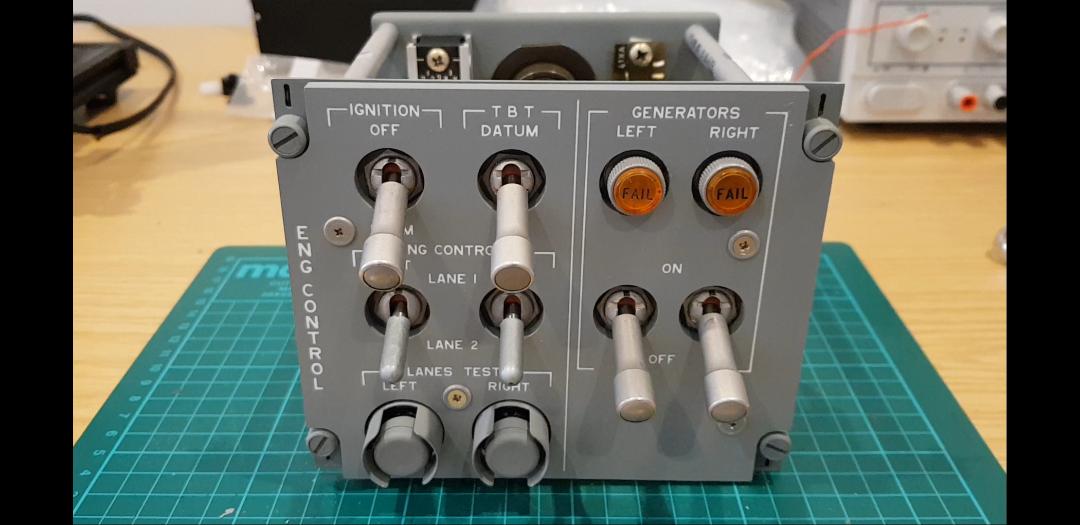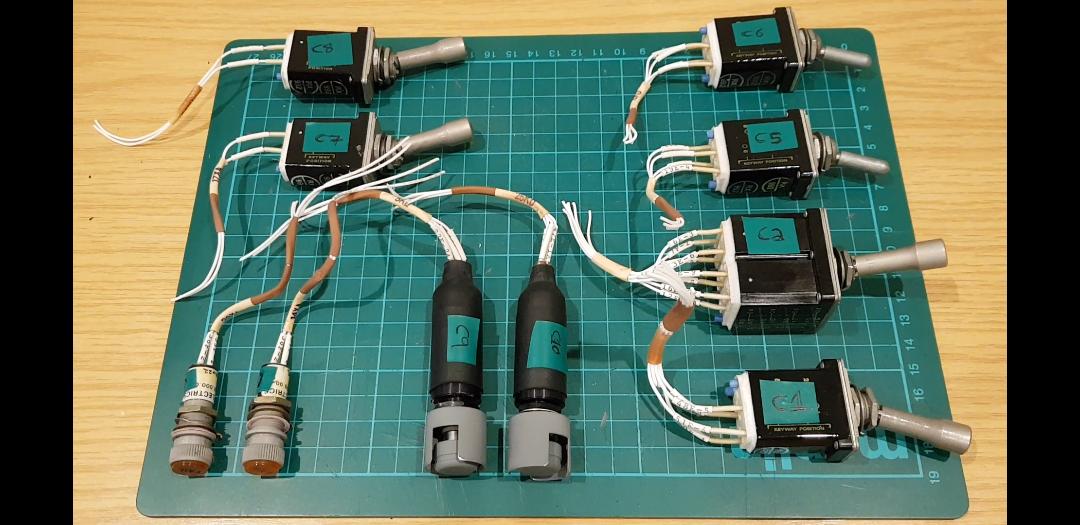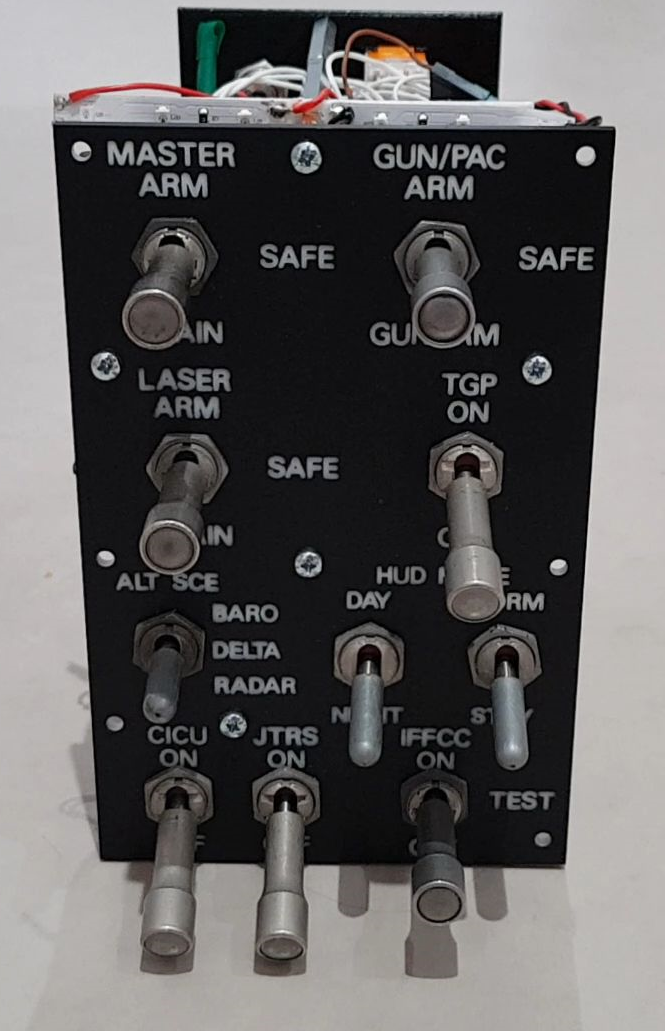 For further detail relating to the build of this panel – see the below video from my YouTube channel.